Today marks the one year anniversary of The Sunny Raw Kitchen. Wowsers! Has it really been that long?
Well, I certainly didn't expect that sharing my latest culinary experiments with the cyberworld could be so much fun (not to mention addictive! lol) Don has gotten used long ago to waiting patiently while I take endless photos each time I whip up something new, and also to making mental notes when he comes up with an original creation.
Some of the highlights of our year of huddling together in this virtual kitchen include: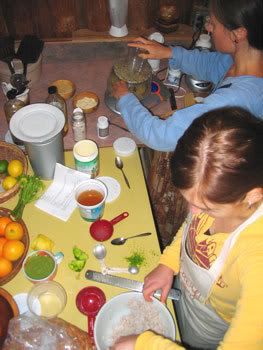 - The recounting of my adventures
In Sandy's Sunny Kitchen
- The launching of
Raw Freedom Community
, a warm online community to share and exchange about raw foods, health and a bunch of other topics
- The release of my first ebook
"The Best Of The Sunny Raw Kitchen"
- A
recent uncooking marathon
with my dear friend and raw Chef,
Heathy/Fairygirl
- Feature posts on a variety of dishes...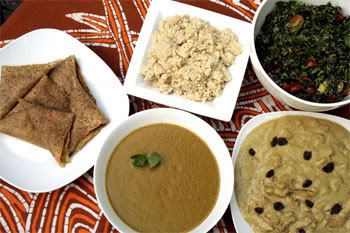 Pizzas
Salads
Cheesecakes
Sandwiches and Wraps
Indian Food
Asian Food
Snacks
Soups
... and ingredients:
Greens
Raw Cacao
Bananas
Tomato
I've also looked in depth at a number of topics, giving my best tips about...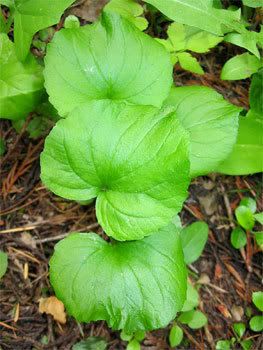 My Faves
I've enjoyed a lot of incredible recipes over the last twelve months - most of which I've already shared with you. So I thought I'd do a little recap of my favorites before attacking a new epicurean year. Now, I gotta tell you that this was no easy task. I tried going with the usual 'Top 10' idea, but it was a desperate 'no can do'. And so I've settled for 27 (I like symmetry.) I still had to overlook a whole bunch of gems, but hey. *shrug*
Without further ado...


My Top 27 Raw Recipes for 2007:
(In no particular order)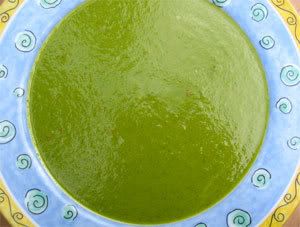 Jennifer Cornbleet's Cream of Zucchini Soup
Don's Green Celery Soup
Snowdrop's Ranch Dressing
Kate Wood's Sauerkraut Salad
Pansy's Famous Onion Bread
Ani Phyo's Black Sesame Sunflower Bread
Raw Pleasure Australia's Savoury Nori Snacks
Tropigal's Chewy Crunchy Garlicky Toasts
Ocean's Tuna Salad
RawFoodRightNow's Raw Deviled Egg-less "Egg" Spread
Fairygirl's Pasta Primavera
Cherie Soria's Crab Cakes
Snowdrop's Sesame Nuggets
Pizza (any kind, but our usual fare is with pesto, tomato sauce, Rich Cheddar Sauce and marinated veggies)
Vanessa Sherwood's White Chocolate-Strawberry Cheesecake
Snowdrop's Blonde Fruitcake
Fairygirl's Chocolate Orange Cake*
Fairygirl's Blueberry Chocolate Cheesecake*
Ginger's Best Coffee Ever
* Recipes available in her upcoming raw dessert ebook
Looking forward to another rawsome year with you all!
Raw blessings,
Carmella