I have a confession to make. I was awarded the Inspirational Blogger Award by lovely Audry of
Filling Up on Life
some time back
. (Gasp!) I didn't mean to keep it a secret for so long, I was just at a loss as to who to pass the award to. See, the thing of it is that between food prep,
Raw Freedom Community
and this blog (not to forget Life's constant surprises!), I have barely had a chance to stroll around the greater blogosphere for what seems like ages.
When the Award came my way again this week via Bob of
Legally Raw
, I decided to look into the matter in earnest. I wasn't off to a good start, however, as I soon found out that two of my favorite bloggers, my dearest friend
Heathy
and
Shannonmarie of Rawdorable
, just received an Inspirational Award of their own too. Oh - oh... Back to square one.
Hummmm, what to do?
As I was lying awake in bed, looking for a way around this, it suddenly hit me. Master tweaker that I am, I decided to modify the rules just a tad (surely
Christy
won't mind!) and share the award with those whose creations and passion for raw food continue to inspire me daily, bloggers or not. I have had the privilege to virtually brush shoulders with a good number of gifted raw chefs on
Raw Freedom Community
these past months, but in the spirit of the
Inspirational Blogger Award guidelines
, I'll be nominating only 5.
So without further ado, here they are: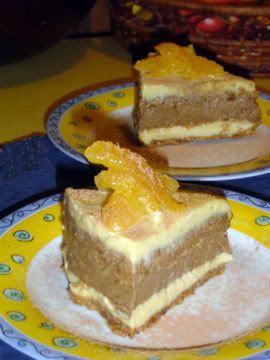 Heathy/Fairygirl
- Whom most of you
have already met
. An amazing Raw Goddess who sure knows how to work magic in a kitchen. (Read my
Two Raw Divas, One Kitchen series
to see what I mean!) Heathy offers raw food classes and catering services to her local community in Ontario, and is presently working on a much awaited raw dessert recipe book.
~
Heathy's Blog
~
Heathy's recipes on RFC
, including:
Snowdrop -
Having just completed a teacher's training with
Alissa Cohen
, she is presently working on her first recipe book. Several of Snowdrop's creations have become staples around here.
~
Snowdrop's recipes on RFC
, including: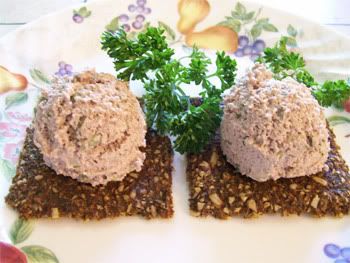 Ocean
- Who has climbed to rawk stardom quickly with her now famous
tuna salad
. She has recently returned from training with Cherie Soria at
Living Light Institute
in California.
~
Ocean's recipes on RFC
, including:
Joz
- Without a doubt, the most enthusiastic, devoted and funny raw foodie I know. Always on the look out for new recipes and ways to convert SAD favorites into raw.
~ Jozzie's recipes on RFC:
Flandria
- A promising raw chef who recently started sharing her own recipe creations online. (Lucky us!)
~
Flandria's blog
~
Flandria's recipes on RFC
, including:
Girls, you rawk!!!

And my deepest thanks to Audry and Bob. I feel honored to have received not once but twice this prestigious distinction.
It is such a blessing to be walking the raw path aways with you all! ;-)